FRIDAY, April 21st | Welcome Reception | 5:00 p.m. - 7:00 p.m.
Conference attendees will gather at the Hilton Garden Inn Frederick for complimentary cocktails and hors d'oeuvres sponsored by the International Fellowship of Flying Rotarians. Mix and mingle with friends old and new!
SATURDAY, April 22nd | Conference | 8:30 a.m. - 5:00 p.m.
Annual meeting of Air Care Alliance members and ACA updates.
Is your organization ready for an emergency involving one of your flights?
In this engaging session, Stephen Burgess, EOC Manager at Fireside Partners, Inc. will guide us through the key principles of a response: awareness and confirmation; taking care of your people; protecting your brand name; participating in the investigation; and how to return to service. You will learn about the duties and responsibilities of individual key positions on your response team to ensure your VPO is ready when it's time to respond.
About the speaker:
Stephen Burgess manages a 24/7 Emergency Operations Center (EOC) supporting a diverse group of clients including corporate flight departments, charter operators, commercial airlines, and large corporations across a broad variety of industries. He provides guidance to support clients' responses to critical events and emergencies, supports the development of client Emergency Response Plans, and facilitates drills and training exercises.
In addition to Stephen's work with Fireside, he volunteers extensively with Team Rubicon USA, a disaster response nonprofit. Through Team Rubicon, Stephen has deployed to several cities across the US on response and recovery missions following hurricanes, tornadoes, flooding, and other natural disasters.
Stephen served in the United States Army as a Combat Medic and medical Platoon Leader.  Stephen is also a private pilot and registered EMT, and holds advanced certifications in mission planning, incident
command, and disaster chainsaw operations.
Clear communications during a crisis is critical. In this session, Eric Blinderman, Senior Director of Communications at AOPA will discuss best practices and tips for communicating with all important audiences. What to do and what not to do. 
About the speaker:
Eric Blinderman is AOPA's Senior Director of Communications and a private pilot. Eric joined AOPA in 2020 after several years at leading marketing/communications agencies in New York. Eric's PR and communications agency experience includes building and protecting world-class brands by effectively defining, shaping and telling their stories. 
Raising awareness for our services is a challenge we all face. How can we develop strategic partnerships to help promote Public Benefit Flying on a national level? Hear from ACA Vice President, Mark Hanson, and Alan Dias of the International Fellowship of Flying Rotarians as they discuss the approach they are taking to do just that. Bring your ideas of how to create a tide that raises all boats. 
About the speakers:
ACA Vice President, Mark Hanson, discovered volunteer pilot opportunities in 2010 and has since flown hundreds of flights for a variety of organizations. He has also served on the Board of Directors for PALS SkyHope and Above the Clouds. Recently Mark has taken on a greater role at ACA in helping to establish strategic partnerships to promote volunteer flying nationally. 
Alan Dias serves on the Membership and Marketing Committee for the International Fellowship of Flying Rotarians (IFFR) and is immediate past IFFR Americas Vice President. Prior to IFFR, Alan was the Executive Director for Angel Flight West for 6 years before retiring in 2014. He currently serves as a volunteer pilot for AFW.
In this interactive brainstorming session, Certified EOS Implementer, Bill Hueter, will lead us through the IDS process (Identify - Discuss - Solve) to address the most challenging issues ACA members are facing.
Receive peer-supported advice on your organization's biggest challenges and learn a valuable problem-solving framework for addressing your pain points in the future.
About the speaker:
As a serial entrepreneur and Certified Implementer of EOS, the Entrepreneurial Operating System®, Bill helps his clients live their best entrepreneurial lives. He's co-founded three start-ups. One company made the INC 5,000 for a rarely achieved nine years in a row. He also spent years in various senior e-Commerce business development positions at Andersen Consulting (Accenture), Deloitte Consulting, and CompuServe. Bill recently retired from general aviation flying life as an instrument-rated pilot, flying a fully updated 1978 Cessna Cardinal RG. Before retiring from flying, Bill was a volunteer pilot with PALS Skyhope.
News and updates affecting the public benefit aviation sector including: fuel reimbursement/other regulatory concerns; technology; new trends; and a new international partnership.
Saturday, April 22nd | Dinner Social | Brewer's Alley | 6:30 p.m. - 9:30 p.m.
End the day with a delicious dinner and drinks at Brewer's Alley.
Located at 124 North Market Street in downtown Frederick, Brewer's Alley, is Frederick's first brewpub. It is a state-of-the-art brewery and restaurant steeped in Frederick history. Enjoy the history and ambiance of the location, as well as the brewery and dining experience with your fellow AIR CARE attendees!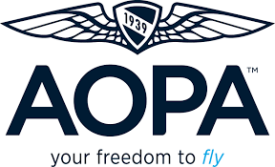 The International Fellowship of Flying Rotarians (IFFR) is a worldwide group of Rotarians dedicated to promoting Rotary and general aviation as an opportunity for fellowship and service. IFFR operates under Rotary International policy, whose core motto is "service above self".
IFFR is divided into three Regions – the Americas, Europe/Africa, and Australia/Asia. Members volunteer their time and resources to fly missions for many volunteer pilot organizations. In the Americas, IFFR fits well with the Air Care Alliance (ACA) and supports its mission.
IFFR and ACA partnered to create a presentation available to Rotary Clubs, and other organizations, to publicize the availability of free air transportation for non-emergency medical and other compelling needs. It highlights the opportunities for Rotarian and non-Rotarian pilots- and non-pilots interested in aviation – to get involved with IFFR and how to volunteer with general aviation organizations in their communities.
Contact Alan Dias (aland@angelflightwest.org) West of the Mississippi or Mark Hanson (m.hanson@aircarealliance.org) East of the Mississippi for information about the presentation and to learn more about IFFR.

STEM Flights is a national nonprofit organization that connects Middle and High School students with volunteer Pilot Mentors to learn about Science, Technology, Engineering, and Math (STEM). We inspire America's youth to pursue STEM and aviation careers with a unique flight experience. To learn more visit: www.stemflights.org

Flying Angels provides medical transport on commercial airlines with highly trained flight nurses, for both domestic and international missions.  Our clients range from senior citizens who simply need travel assistance to more serious cases involving individuals with mobility impairments, oxygen dependency, etc. If someone can tolerate sitting, we can most likely transport them.  Even though we are a fee-for-service organization and not a charity organization, our goal is to provide a cost effective alternative to expensive air ambulance service. Finally, our team remains steadfastly committed to the highest standards of ethics and compassionate care, and our highly skilled case managers manage the patient transport from bedside to bedside.