Generally no, unless your organization has an FAA exemption and you and your organization fully comply with its requirements. See legal materials below for more information about fuel reimbursements and flying a groups' aircraft as a volunteer.
No. An aircraft owned by a volunteer pilot organization cannot be flown by volunteer pilots under Part 91. The pilot is getting compensated with free flying time, so it's an illegal charter flight. The only exception is if the volunteer pilot organization holds a Part 135 air taxi certificate and the pilot is on the volunteer pilot organization's Part 135 certificate. See legal materials below for more information.
Yes. FAA still considers it to be compensation, but has stated that it supports "truly humanitarian efforts" and will generally not treat charitable deductions related to public benefit flights as compensation or hire for the purposes of enforcing FAR 61.113 or Part 135. Additional information can be found here.
Volunteer flights are conducted under Part 91 of the FARs. Therefore, your liability as a volunteer pilot is no different than if you were flying a friend or family member.
Additionally, the passage of The FAA Reauthorization Act of 2018, included a provision that volunteer pilots who conduct flights to help those in need on behalf of nonprofit organizations no longer have to worry about liability in excess of the limits of their insurance coverage. Non-pilot volunteers have long enjoyed the same protection under the Volunteer Protection Act of 1997.
See Volunteer Pilot Liability Amendment and Talking Points.
Article: Volunteer Pilots & Liability
Yes, it is legal to bring an oxygen bottle on board but it is at the pilot's discretion.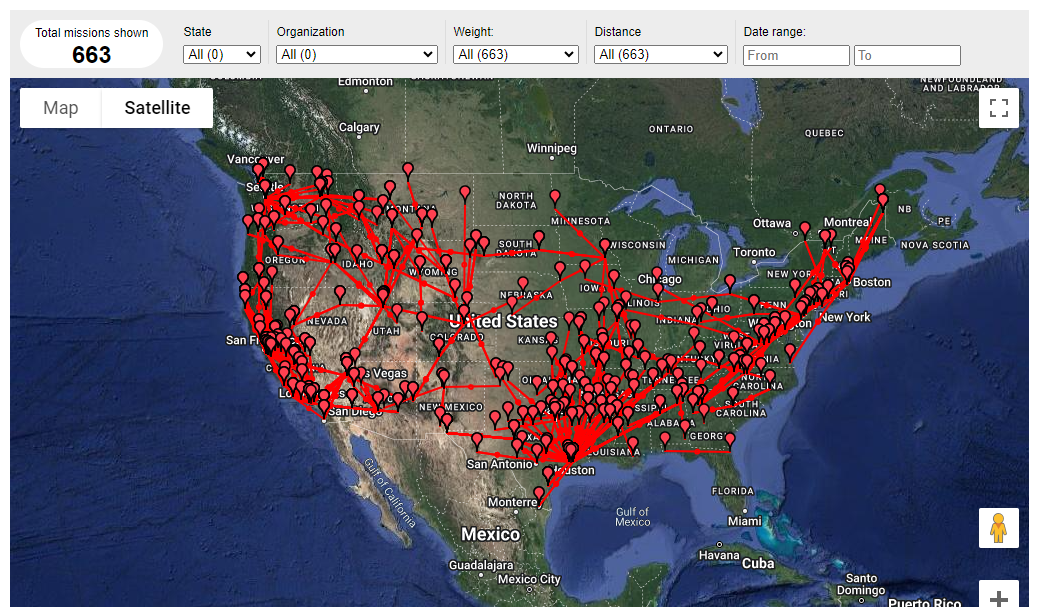 Many volunteer pilots fly for multiple organizations which we all agree is a wonderful thing! In fact, every pilot that completes a volunteer application through the Air Care Alliance (ACA) website applies to three different organizations on average. ACA encourages pilots to serve through aviation in as many ways as possible. However, logging into multiple […]
Read More

→