Air Care Alliance recognizes with gratitude the following supporters who believe in and have contributed generously to ACA. These contributions allow us to foster and enhance public benefit flying as we work towards maximizing charitable aviation through the organizations and pilots flying to serve the needs of humanity.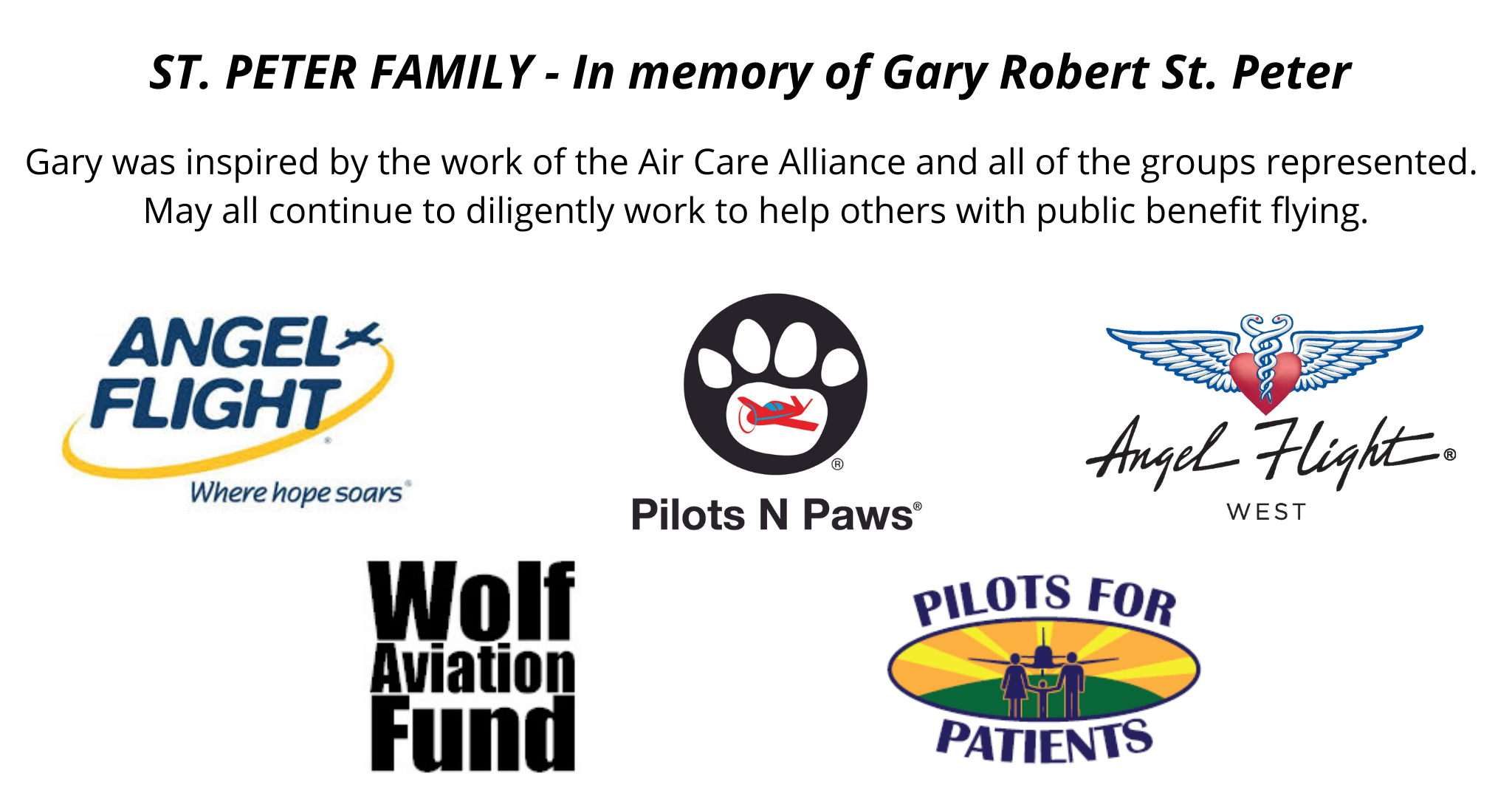 Attorney Russell Peck, Jr
To join ACA in support of public benefit aviation, please email Kristinia Luke at k.luke@aircarealliance.org.