Charitable aviation organizations around the country stand ready to respond to the COVID-19 crisis by transporting critically needed supplies to aid in the pandemic response.
REQUESTERS:
If you are in need of transporting critical supplies, please click the button below to submit a request. Your request will be routed to the appropriate organization who will contact you directly.
Note: These flights are made by volunteer pilots who donate their time, skill, and all flight expenses. By providing these services, pilots also assume an increased health risk to themselves and others. While volunteer pilots nationwide are willing to assume those risks to help others, you should ensure your request is necessary and appropriate for general aviation pilots. Typically, if your items can be shipped successfully or go through traditional distribution channels without undue delay, they should. If other means of transportation are not available, practical, or timely, please submit a request below.
PILOTS:
Volunteer pilots are always needed and there are many ways to help. Learn more about volunteer opportunities here.
Pilots wishing to participate in COVID-19 response flights at this time should be aware of the risks involved and exercise best practices to minimize them. Please review the resources provided here carefully and thoroughly: https://www.aircarealliance.org/covid-19-resources/
Pilots are encouraged to evaluate and mitigate risks related to COVID-19 and to follow proper protocols and CDC guidance.
The following operational guidelines for handling and transporting cargo are recommended: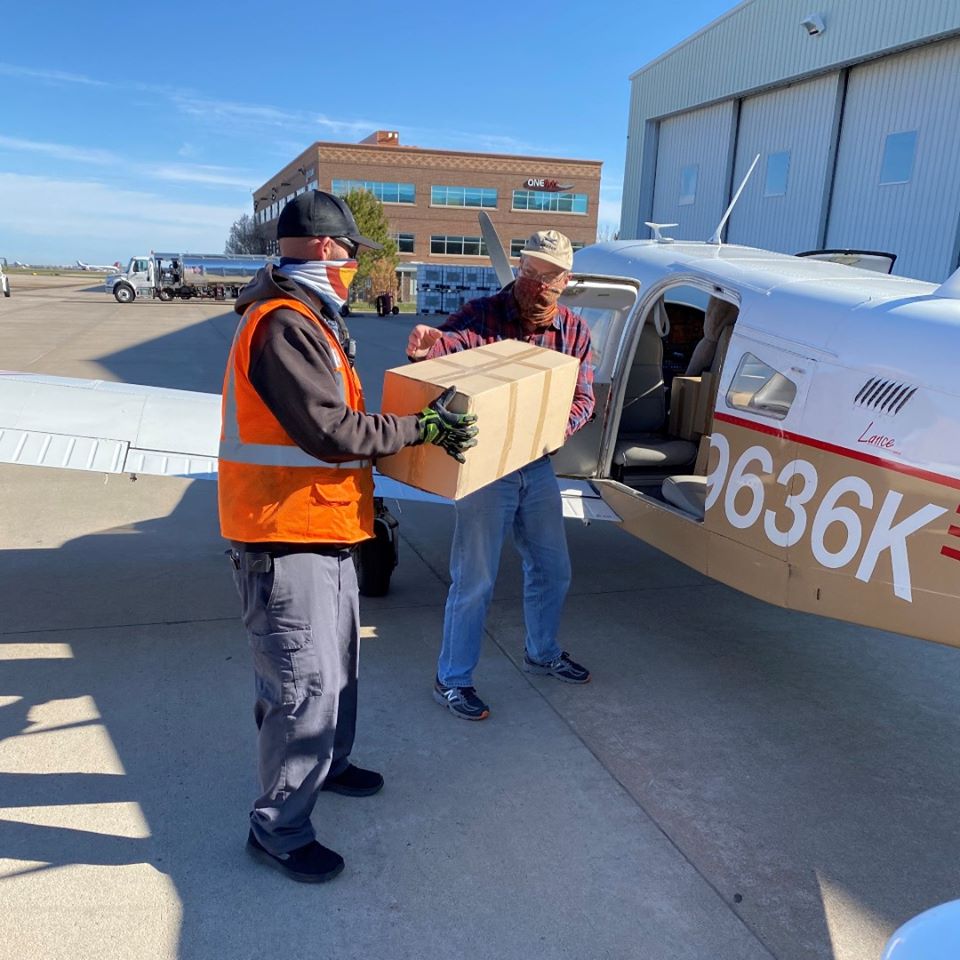 a. Wear disposable latex, vinyl or nitrile gloves for handling of cargo, and discard after a single use.
b. Wipe down the aircraft's interior surfaces after each flight, including headsets and microphones. If microphones have a foam mic cover, it should be taken off the mic and rinsed in a 10 percent Clorox solution and dried thoroughly before reinstalling. Use disinfectant wipes to clean the underlying microphone and all aircraft controls such as yoke, throttle/mixture/prop controls. Include avionics with touch screens.
c. Thoroughly clean or discard oxygen masks or cannulas used during the flight.
d. Maintain social distance and/or wear personal protective equipment when interacting with others such as loaders or ground crew.