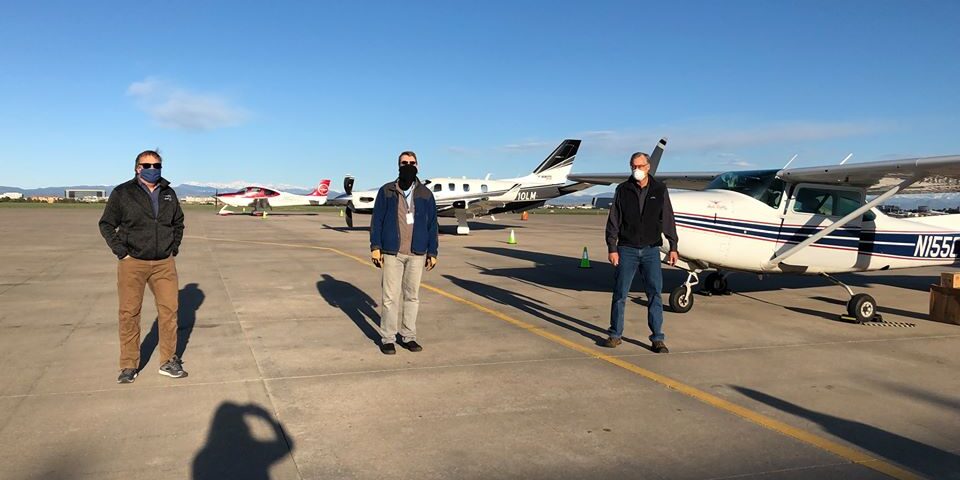 Charitable aviation organizations around the country are actively responding to the COVID-19 crisis.
Volunteer pilots are able to fly into small airports in rural or disadvantaged communities. They can quickly transport PPE and even vaccines or ancillary supplies to those who need them most.
Additionally, volunteer pilot organizations can transport essential workers or high-risk individuals from rural areas to vaccination sites.
If you are in need of transporting critical supplies, vaccines, or people in response to the COVID-19 pandemic, please contact Kristinia Luke at k.luke@aircarealliance.org for more information.
Note: The Air Care Alliance does not provide flights directly. We will connect you with an ACA member organization who serves your area and can help you.
Flights are made by volunteer pilots who donate their time, skill, and all flight expenses. There is never a cost to passengers or requesters for these flights.
Flights are conducted in small, private aircraft, generally with 4-6 seats. All passengers should be ambulatory, medically stable, and able to sit upright for the duration of the flight.
PILOTS:
Volunteer pilots are always needed and there are many ways to help. Learn more about volunteer opportunities here.
Pilots wishing to participate in COVID-19 response flights at this time should be aware of the risks involved and exercise best practices to minimize them. Please review the resources provided here carefully and thoroughly: https://www.aircarealliance.org/covid-19-resources/
Pilots are encouraged to evaluate and mitigate risks related to COVID-19 and to follow proper protocols and CDC guidance.