The National Aeronautic Association (NAA), in partnership with the Air Care Alliance (ACA), a nationwide league of humanitarian flying organizations, is pleased to announce the recipients of the 2020 Public Benefit Flying Awards.These awards were created to honor volunteer pilots, other volunteers, and organizations engaged in flying to help others, as well as those supporting such work.
This year's recipients are:
Distinguished Volunteer Pilot: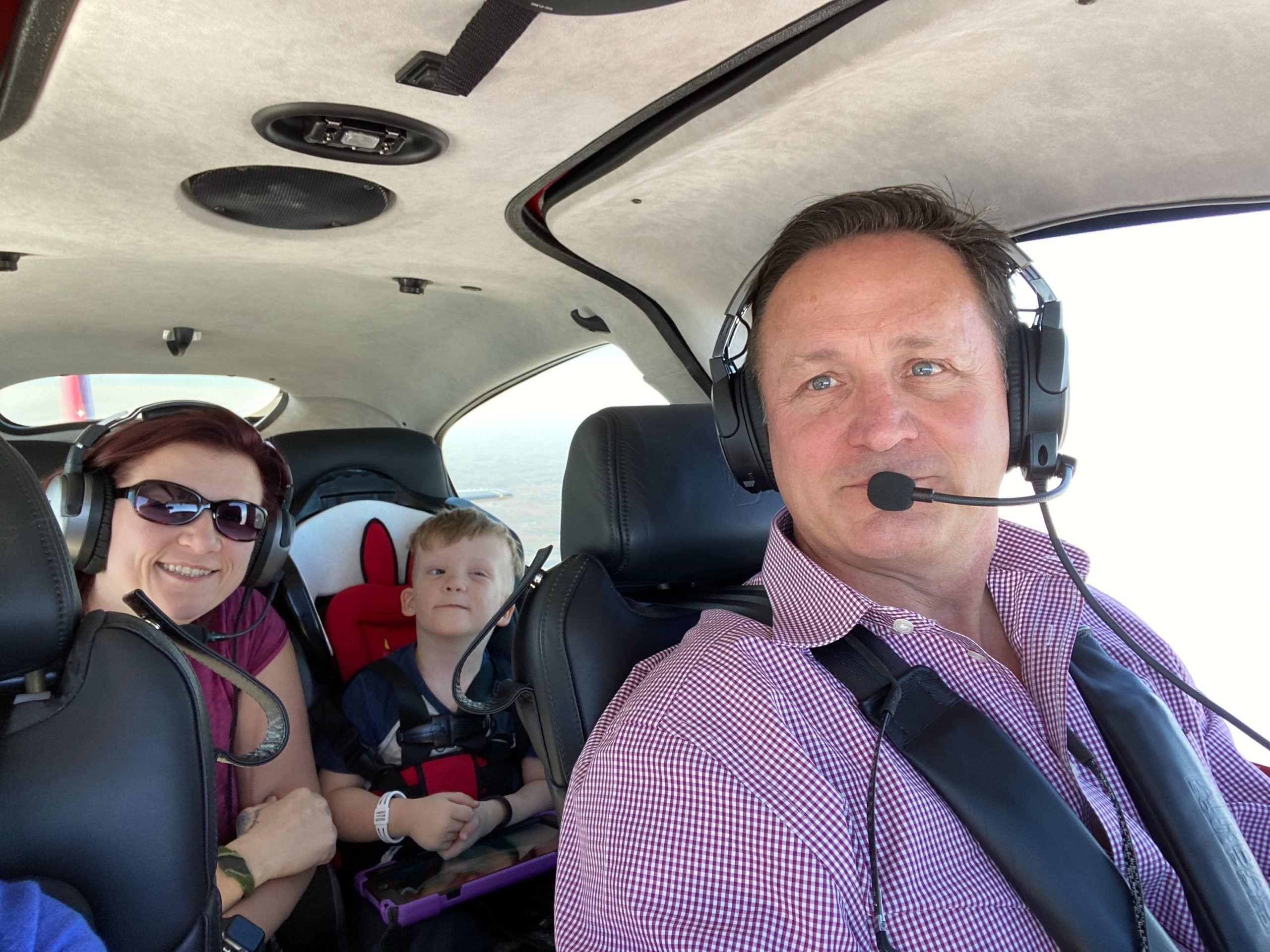 Scott Gloyna serves as Angel Flight South Central's Northwest Texas Wing Leader, where he engages and mentors pilots interested in public benefit flying. As a volunteer pilot, Scott dedicates his time to helping people who are faced with life-threatening illness, and during the COVID-19 pandemic, he has found new ways to support local communities while simultaneously including other volunteer pilots in his efforts. Scott's enthusiastic and compassionate dedication to public benefit flying has had a ripple effect through West Texas communities and the entire Angel Flight organization.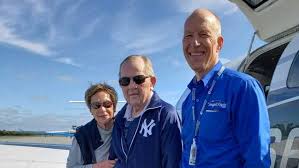 Charlie Tillett joined Angel Flight Northeast in 2001 and has been instrumental in support of their mission to provide free flights for children and adults traveling to medical treatment. When the global pandemic began and families scrambled to get loved ones home safely, Angel Flight Northeast experienced a large increase in requests for flights over 1,000 miles. Charlie became the go-to pilot for these missions, flying at least weekly over the next three months, as he covered enough miles to travel round trip from Boston to San Francisco four times. His 30 years of flying experience, detailed knowledge, and calm professionalism were evident to passengers on every flight.
"Each year our Public Benefit Flying Awards recognize the fact that aviation plays a key role in our ability to respond to a variety of emergencies from natural disasters to the transport of patients, medical supplies, and organs," said NAA President, Greg Principato. "Many times, those recognized are volunteers, who combine their passion for aviation with their sense of responsibility for others. Congratulations to Scott and Charlie and, more importantly, thank you."
Members of the 2020 Public Benefit Flying Selection Committee were Linda Daschle, LHD & Associates, Inc; Rick Durden, Air Care Alliance; Larry Forney, 2019 Distinguished Volunteer Pilot recipient; Jim Hassenstab, 2019 Distinguished Volunteer Pilot recipient; Kristina Luke, Air Care Alliance; Rol Murrow, Air Care Alliance; and Eugene Pfautsch, 2019 Distinguished Volunteer recipient.
The Public Benefit Flying Awards will be presented on a date and location to be determined. For more information, please visit www.naa.aero.
The National Aeronautic Association is a non-profit membership organization devoted to fostering opportunities to participate fully in aviation activities and to promoting public understanding of the importance of aviation and space flight to the United States. NAA is the caretaker of some of the most important aviation awards in the world and certifies all national aviation records set in the United States. For information, visit www.naa.aero.
The Air Care Alliance is a nonprofit public service organization supporting the work of dozens of volunteer-based charitable organizations whose members fly to help others. ACA is devoted to fostering, enhancing, and promoting public benefit flying in the United States and other countries.