When the last of her four children went off to college, Wanda Whitsitt learned to fly. At 48 years old, she decided to begin flight lessons with her husband. He never finished, but Wanda got hooked. She reveled in the challenge and proudly earned her pilot certificate. Despite such a noteworthy achievement, Wanda believed there was more to be accomplished. She wanted to use her new skill for more than just getting from point A to point B or looking at scenery.
"Pilots have a special skill and my hope is that they will use this skill outside the limits of their life and make a difference in somebody else's life." –Wanda Whitsitt
In 1981, Wanda founded LifeLine Pilots, and the rest, as they say, is history.
March is Women's History Month, a time for us to commemorate the contributions and vital role of women in history. Wanda Whitsitt is a pioneer in public benefit flying and a history maker in her own right. The organization she founded, LifeLine Pilots, is thought to be the oldest volunteer pilot organization of its kind. A longtime member of the Air Care Alliance, LifeLine Pilots has served as a model for many public benefit flying organizations around the country.
This month we had the pleasure of interviewing Lindsey Kerr, Executive Director at LifeLine Pilots. As the group celebrates its 40th anniversary, Lindsey reflected on Wanda's legacy and shared her motivation for carrying LifeLine's vision forward.
Reflecting on the past, looking toward the future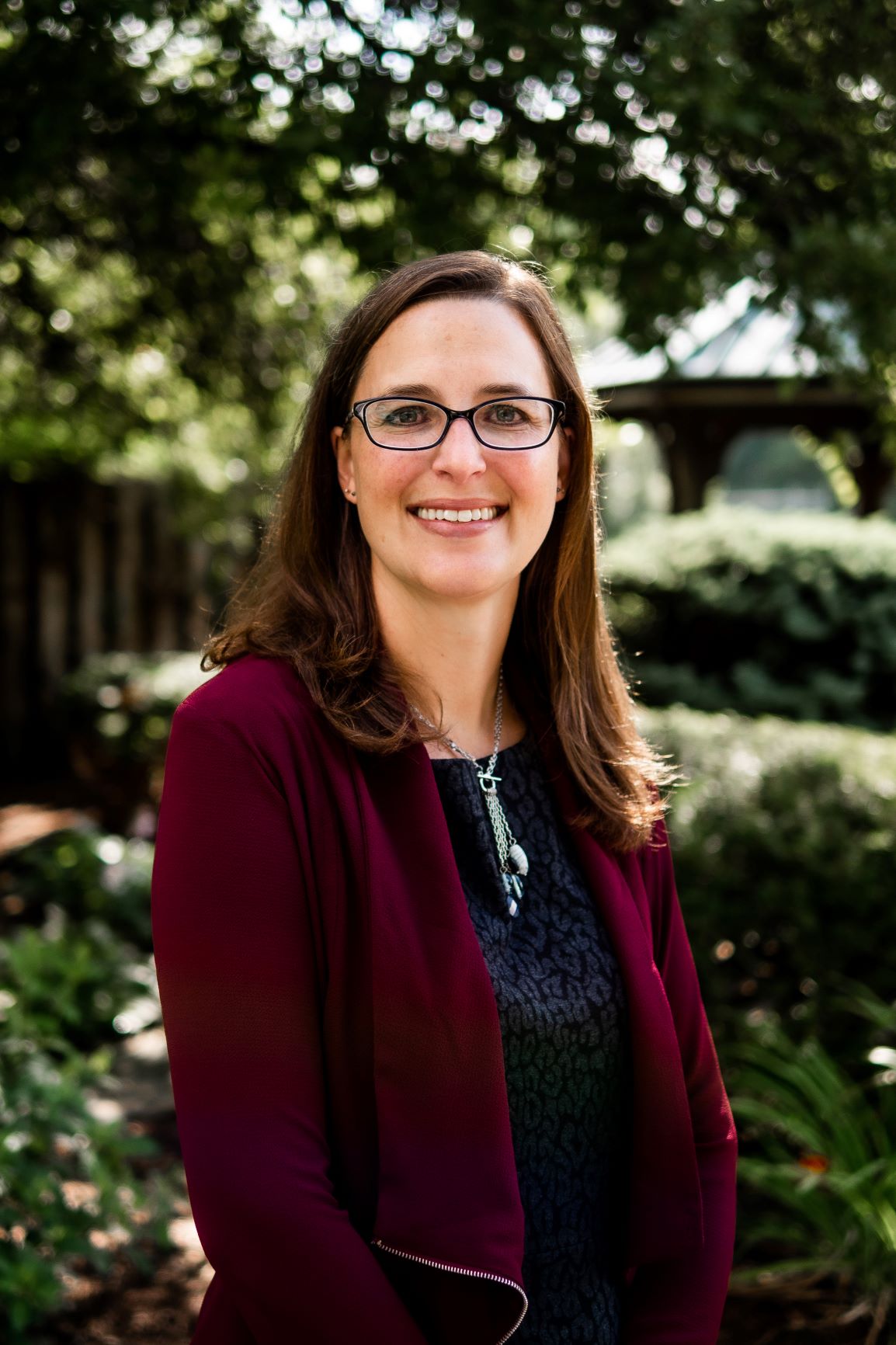 What inspired you to work with LifeLine Pilots?
I have dedicated my professional life to the nonprofit sector. A year and a half ago I brought my fundraising and communication skills to LifeLine Pilots to help the organization expand its outreach throughout our 10-state region. I was inspired to work for LifeLine Pilots because I believe that everyone, regardless of income, should have equal access to healthcare. LifeLine Pilots does just that by removing the transportation barrier and easing the financial burden put on families during times of medical uncertainty.
Your first year with LifeLine Pilots happened during a global pandemic. That couldn't have been easy! What has been your proudest accomplishment so far?
I never expected my first job leading an organization to be during a pandemic, but here we are. I am proud of my staff and our volunteers that continue to serve our passengers daily. We saw a 48% increase in flights flown during the second half of 2020, and it was heart-warming to see volunteer pilots answering the call again and again.
Leading a nonprofit can be a daunting task even in normal times. How do you stay motivated?
I believe that if able, it is our duty to help people in their time of need.
It can be hard work, asking people for money to further our mission, only to be told "no" again and again. It is hard to not have the resources to provide my staff with health insurance, better pay, or the hours needed to do their job. It is hard to change lives on a shoestring budget.
But then I hear stories of the lives we touch, of the volunteers being generous beyond belief, and that is what motivates me day after day. A pilot recently sent us a quote saying, "I feel very fortunate to belong to a group like LifeLine Pilots. The strength of our group is determined not by what we acquire, but by what we give away."
That's an incredibly powerful message. It says a lot about the people carrying out this mission, doesn't it?
For sure! I am inspired every day by the volunteers who give so much to help people in need. Last year, our pilots gave more than $800,000 in flight costs and time to fly people who need life-saving care. I speak to a lot of groups sharing our mission and the most frequently asked question is, "Is it really free?". I love telling them that because of our generous donors and volunteers, it is certainly 100% free.
Giving away a free service ought to be easy. But for so many volunteer pilot organizations, we know that's not true. What has been your greatest challenge?
To help more people, we have to tell more people! Our biggest challenge is that not enough people know our free service exists. LifeLine Pilots has an extremely small team, with only two full-time and two part-time staff, but we cover more than 500,000 square miles with a population of more than 70 million people. We operate on a shoestring marketing budget, so outreach is a huge challenge. We rely greatly on volunteers, passengers, and supporters helping to tell our story to others.
40 years is an incredible milestone. What are your hopes for the future of LifeLine Pilots?
As we celebrate our 40th anniversary and look towards the future, I hope that our outreach increases exponentially, so that every person who needs our help knows we are here for them. There are 3.6 million people in the United States who do not receive medical care because of transportation barriers. We believe that everyone, regardless of location or income, should have equal access to health care. But not all care is close to home and not all incomes are equal. Our goal is to serve more people. Our capacity to help people just continues to grow with every pilot who volunteers to fly for LifeLine Pilots.
You and Wanda certainly share a commitment to helping others in their time of need. What else can you say about the woman who started it all?
Wanda has so much to teach us about using your skill to help others. As a pilot, she not only looked for a way to help others, she started a movement. Her perseverance is why LifeLine Pilots continues its mission today and why there are so many volunteer pilot organizations throughout the United States. I feel honored to carry on her legacy and work everyday to make her proud of the work we do.
The world is a better place because of people like our volunteer pilots and because of people like Wanda, whose passion, vision, and tenacity will help LifeLine Pilots outlive us all.
LifeLine Pilots Then and Now

Then:
When LifeLine Pilots began in 1981, Wanda advertised in Illinois Aviation magazine to see if other pilots felt the same way about using their abilities for good. At least 40 volunteered right away. They primarily served Illinois.

Now:
LifeLine Pilots has more than 250 active volunteer pilots, located throughout a 10-state region. LLP serves Illinois, Indiana, Iowa, Kentucky, Michigan, Minnesota, Missouri, Ohio, Tennessee, and Wisconsin. They partner with other ACA groups to go beyond that region.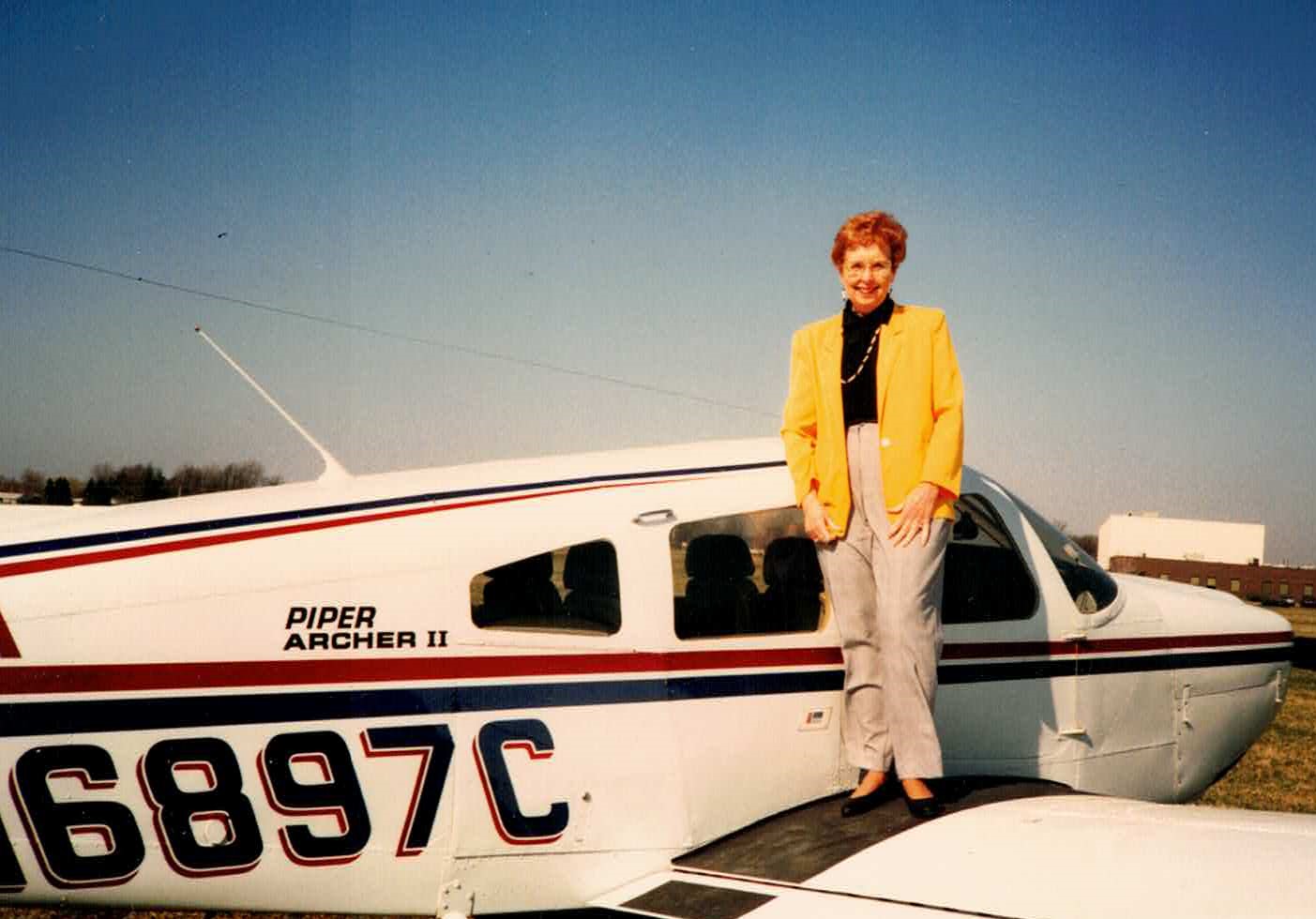 Then:
For many years, Wanda was a one woman show, operating LifeLine Pilots out of her home. She arranged the flights, flew missions herself, organized fundraisers, did public relations and wrote much of the newsletter.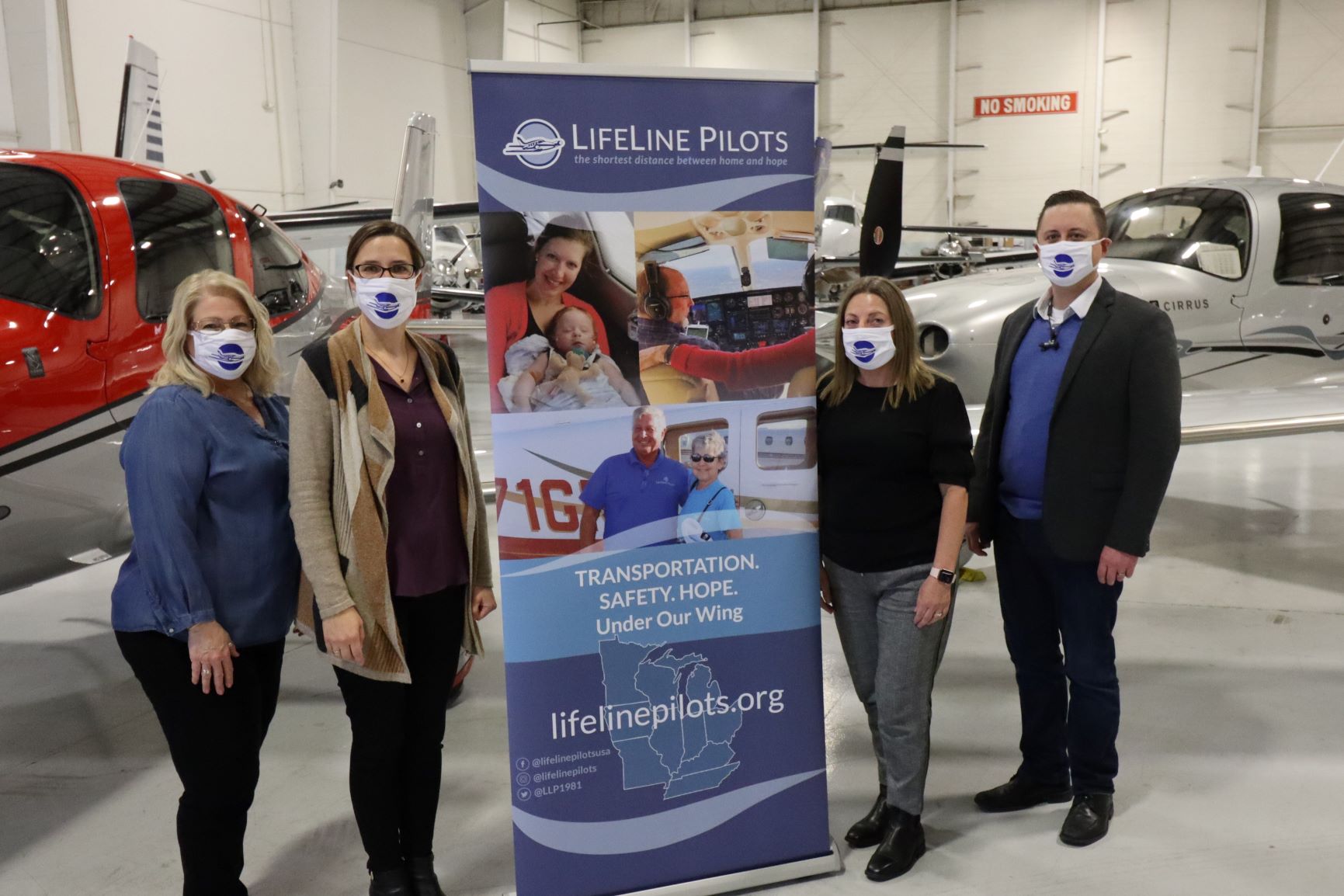 Now:
LifeLine Pilots is a small but mighty group with two full-time and two part-time staff members. Its offices are based in Peoria, Illinois.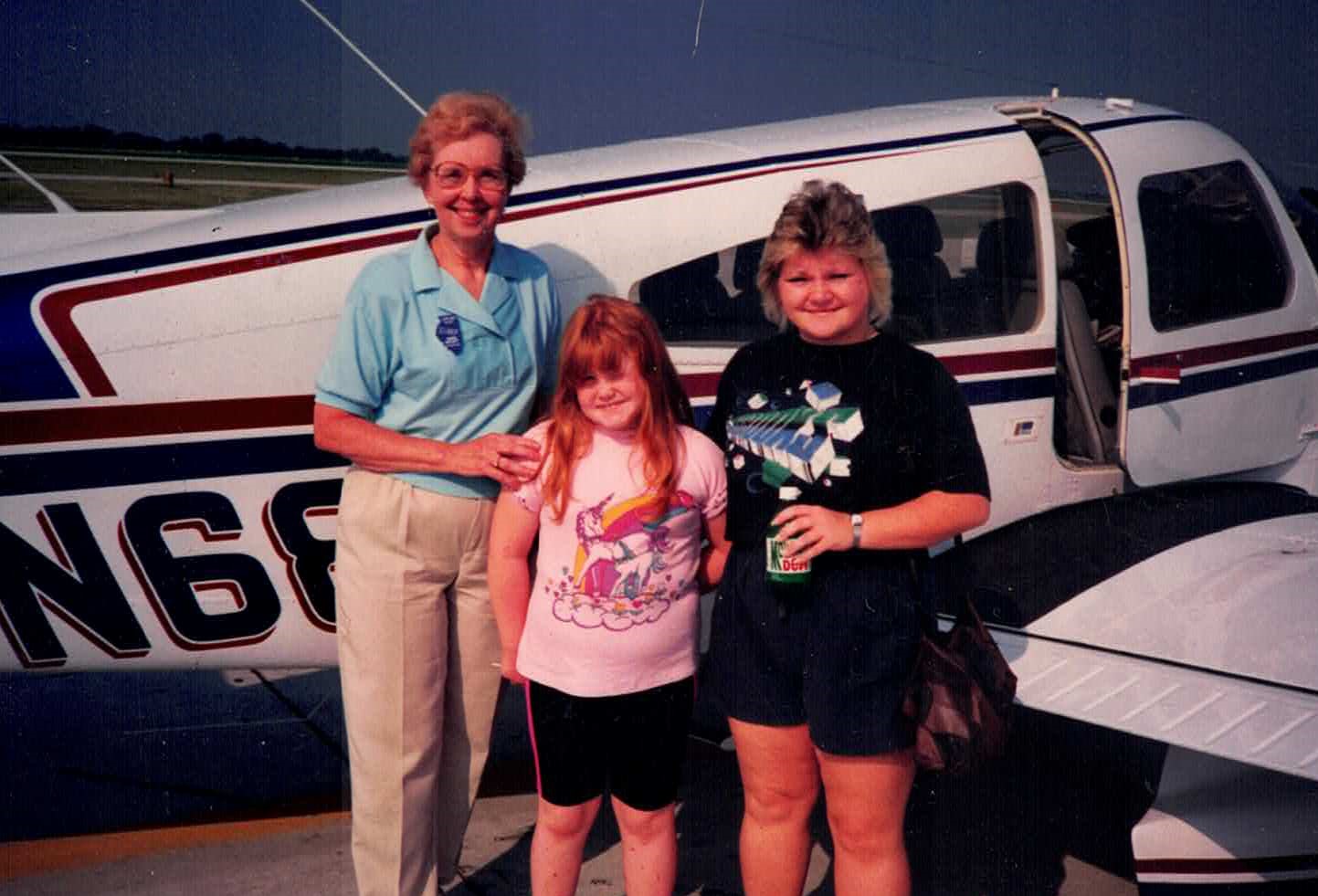 Then:
In 1981, Wanda flew four passengers a total of 2,634 nautical miles.
Now:
In 2020, LLP volunteer pilots flew hundreds of flights and almost 140,000 nautical miles!
###
LifeLine Pilots facilitates free air transportation through volunteer pilots for financially distressed passengers with medical and humanitarian needs. To volunteer for LifeLine Pilots, find additional information, or to contact LLP, go to http://lifelinepilots.org.