Volunteer Pilots are exceptional people–there's no doubt about that. But what motivates them? How do their experiences shape their volunteerism and sustain their interest? PhD candidate Melanie Porter wants to find out.
Her research seeks to investigate and discover the motivation factors that prompt an individual to participate in continued volunteer engagements. The study aims to collect firsthand stories of volunteers' beginning and continued civic involvement.
Volunteers are vital to the survival of nonprofit organizations. They can also share firsthand experience and insight that allows the organization to reach more community members and help with their recruitment and retention strategies.
Do you have a unique story to tell as to how and or why you began your volunteer service?
Eligible participant criteria:
Volunteer pilot ("Command Pilot" or PIC)
Has served a minimum of 5 years
Has completed a minimum of 2 flights
Can participate in an interview for 60-90 minutes via Zoom
Willing to be audio recorded
Interested?? Click here to begin.
This study is part of the researcher's doctoral education program. Qualified participants will not be compensated for participation. Anyone receiving funds for service, or who has not met the minimal admissibility requirements will not be eligible.
About Melanie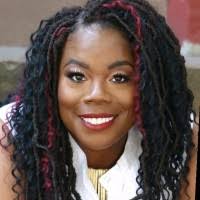 Melanie R. Porter
Doctoral Candidate – Capella University
Melanie has been in the education field for almost 20 years with experience in both public and private sector institutions. She has transitioned into state service, teaching with the Department of Corrections and Supervision. She enjoys her work and says that going to prison everyday is more about ministry than multiplication.
Her education background includes a BA in Political Science from Anderson University in Anderson, IN and a MS in Education from Medaille College in Buffalo, NY. Melanie returned to school in 2013 pursuing her doctoral degree after a series of traumatic events in her family. She has a desire to open a nonprofit organization that provides aid to the base families that adopt non-kinship children.
Melanie has successfully completed all her coursework and is currently in the final research phase of writing her dissertation. She seeks to understand the premise of why volunteers do what they do continually. Hopefully the gathered information will help her design a recruitment and retention strategy program other nonprofit organizations can utilize to grow their missions and visions.
Melanie is a native of Buffalo, New York where she currently resides and is the proud parent of the four special children, she didn't birth but raised. They have given her seven grandchildren with one on the way.